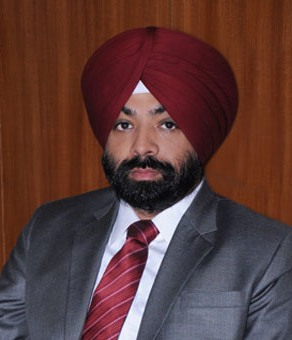 I extend a warm welcome to the website of Sri Guru Ram Das Institute of Medical Sciences and Research, Amritsar and to all the students aspiring to join our prestigious institute for their graduate & post graduate studies.
Sri Guru Ram Das Institute of Medical Sciences and Research was founded and gained astounding progression by enthusiasm and committed dedication by Shiromani Gurudwara Prabhandak Committee. I religiously thank honourable President SGPC, S. Avtar Singh Ji whose divine cooperation continues to heighten the stature of SGRDIMSR.
Healthcare is a rapidly advancing field with technological innovations as well as challenges. Through our joint efforts, SGRDIMSR takes great pride in our commitment to educate and perk up the future generation of students, physicians and surgeons who will be well skilled to make long-term contributions to science and medicine globally over multiple decades to come. In the current wave of unending and perpetual transformation in the world, our institute consistently revises and improvises its curriculum to ensure a multifaceted education to be delivered to the students that will maximize their potential and provide them with the opportunity to attain proficiency in fields of medicine and surgery. This will also allow them to groom up for this challenging 21st century scenario.
Our undergraduate intake capacity is 150. We are running postgraduate courses in 18 disciplines with total 62 seats permitted by the MCI. The institute comprises of the cadre of highly qualified faculty and eminent team of efficient consultants, super consultants and paramedical personnel both in the basic and clinical sciences The faculty, their teaching skills and accessibility is one of the great strengths of our institution. Many of the faculty members are the awardees of Excellence Prizes. Our outstanding and experienced faculty has taken an unmatched role in fortifying the students with an outcome based scientific information and medical knowledge.
The overall cohesive research infrastructure that includes modern research facilities invigorates a trained research in our institute by the faculty and the students. The institute speaks of its fine aesthetics. It is a masterpiece of architecture with WIFI equipped basic and clinical departments, well equipped laboratories and diagnostics.
In the institute, there is a healthy culture of emitting the traits such as ethics, compassion and confidence. We also emphatically organize co-curricular and extra-curricular activities for the students to be involved in actively every year in cultural and sports events.
SGRDIMSR cements its standing among the best medical institutes with high academic standards as our students are bringing laurels and sustaining exclusively top ranks in the university. Over the years most of the graduates who have passed out from this institute, have done their post-graduation and are practicing as specialists and super specialists nationally and globally.
I believe that you will find the institute to be an extraordinarily welcoming place and an innovative pavement towards human progress. I am proud to serve here and invite you to get involved with us, enjoy access to knowledge which will broaden horizons through learning.
'From Dissection to reconstruction… producing excellence.'
Sincerely,
Dr. A P Singh
Dean Colleges
Additional Secretary Trust